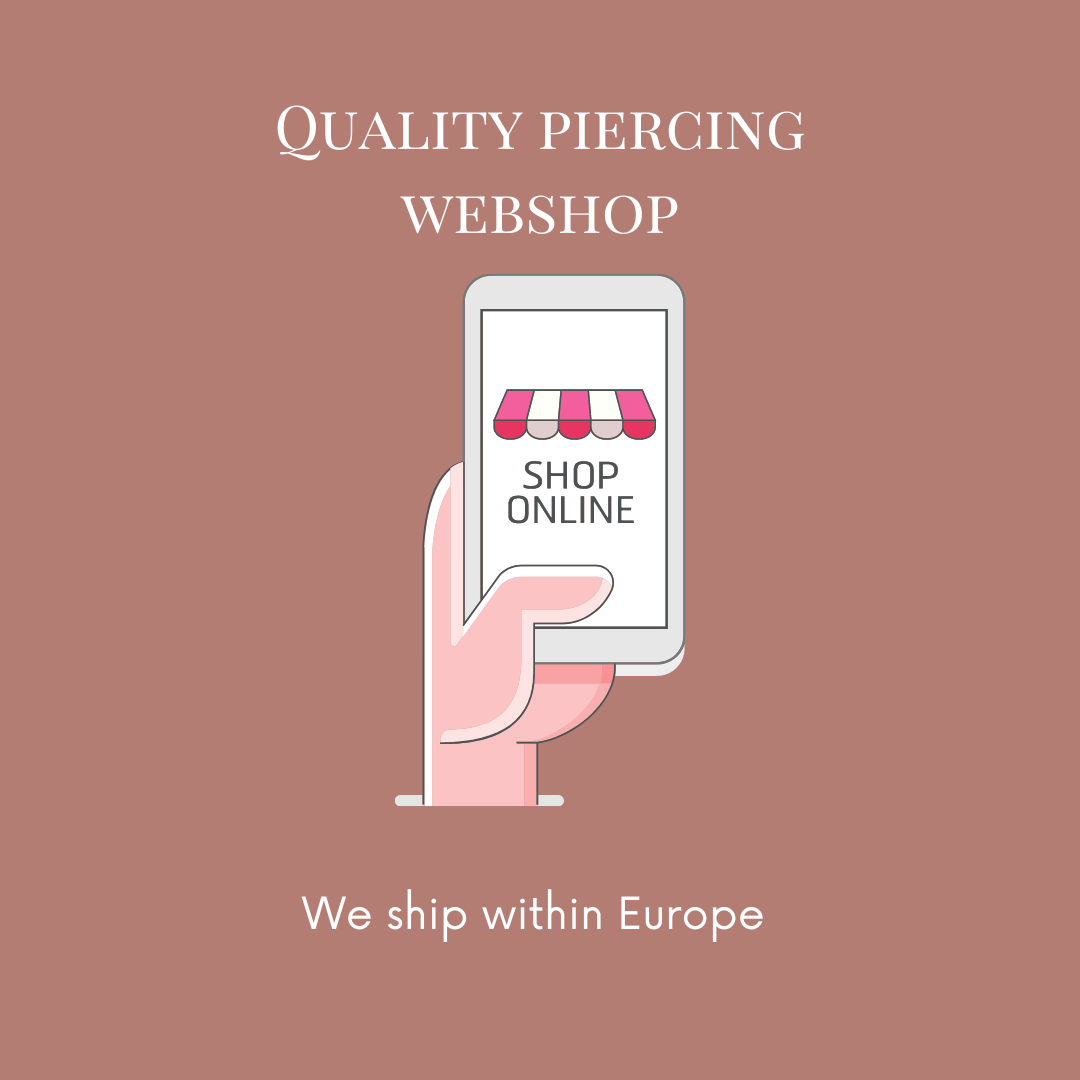 Quality piercing webshop in Europe and North America
High quality piercing webshop in Europe and USA
YES!
We ship within the whole of Europe and North America.
You can find the list of countries + shipping cost in our FAQ, if your country is not in the list and you are in Europe, please let me know and I'll add you.
We try to press the shipping cost to a minimum but still want it to be transported with care.
Our entire collection is online, if you see something from a brand we carry but don't sell that exact piece, let us know and we'll fix that.
We also have a pre order possibility for certain brands, pre orders are available 1 week before I order, during this week you get 15% discount on all pre orders.
Get yourself on the list and be the first to get notified when pre orders are available.
The brands we sell:
Coming soon:
BVLA
Auris
Maya Jewelry
Quetzalli Jewelry
Aftercare:
PS: make sure to order the front and back of your piercing, we sell everything separately, so you only buy what you need, and in the correct size that you need.
Every piece of jewelry has a size guide, still need help, let us know in the chat box on the website and we'll help you asap.